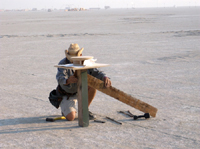 John levels the center post of the work table.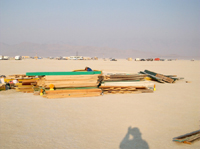 A pile of wood we need to turn into a working calendar.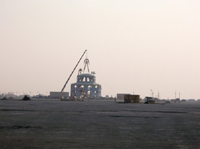 The Man is being lifted into place as we start working.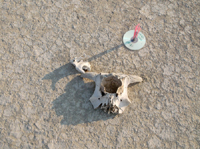 A skull and some bones shaken loose when some idiot ran over our pile of wood.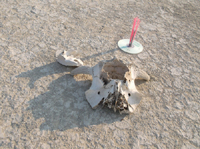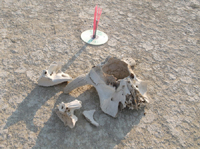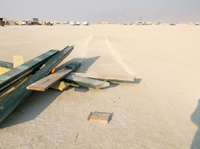 Luckily, they ran over the least fragile parts of our structure, the 'X' beams.